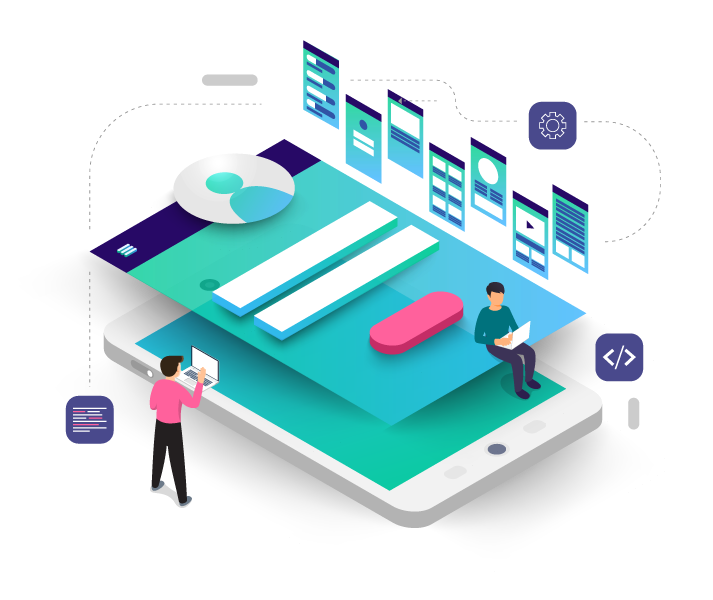 Our team of Mobile development can design a number of fun apps, Business apps, Social Apps, Geolocation apps, Shopping apps, Travel apps on Android, iPhone, Blackberries, Windows Mobile Platforms. We are experts in mobile apps development and can create something for anyone and everyone in Android, iPhone, Blackberries, Windows Mobiles.

Our apps can be easily deployed in to the respective mobile platforms. We have expertise in the SEO marketing for the iphone apps in itunes.

Mobile Web Development The power of smartphones increase manifold when combined with the web. An apt example of this, the window mobile 7 has additional features that provide momentum to use the visual studio website development which needs special design approach and programming skills in the silverlight.

To develop top-notch Technological Services for businesses through software services that streamlines businesses capable for worldwide operations.
The apps built by our in-house developer are – – Bug free. – Offer easy navigation. – Function with ease on all browsers. – Have a simple interface.

Why Appcom is beneficial for your iPhone Web Development: – html5, CSS and Javascript support. – Reach out to the maximum target audience – Get web app that leverages your products/services – Get high quality products delivered in the stipulated timeframe – Assurance of hassle free services and maintenance – Avail constant guidance and support regarding your web application – These web apps are developed in the right color scheme and resolution and use HTML processing engine supported tags that guarantee complete compatibility.

Our team of professionals develops applications across many mobile platforms; we deliver applications on Android, iPhone, Blackberries, Windows Mobiles and almost any other mobile device.

Our Mobile team has broad skill sets on Android SDK Development, Our skilled iPhone web developer and programmer offer custom iPhone web solutions based on their prior experience and expertise in the – MAC OS X App, Xcode environment, iPhone simulators and iPhone 3G, 3GS, 4 environments. We have expertise in the windows mobile 7 development using the Windows Phone SDK framework.

Using the latest technologies, they create ingenious web apps in various categories to address your specific requirements, we develop in Utility Web App, Gaming Web App, Business Web App, Entertainment Web App, Communications Web App, Organizer/To Do Lists Web App, Document management Web App, Shopping Cart/Product chart Web App..
We have Experience in Coding the feature-rich Android and IOS Game Application featuring different scenarios for varied users. Our expertise in development framework enable us to build high-grade game applications to cater superb experience.